OK we know there is absolutely no way to follow up yesterdays news but since that kicked off a month of celebrating our 1 year Birthday we figured this would be cool to show off.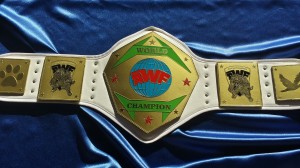 We intended to have this in time for PowerCon but something came up and the timing did not work out right. But things are back on track and we can now show off the awesome work that ProAm Belts out of Ohio has been working on.
This life size belt is what we will be using as a model for our minifigure belt.