When we first went to China for PVC we told you if we decided to do characters that had been already released in prototype form we would make some changes to make the PVC unique. Well Ulric Wolfrom is an extreme example of this.
Ulric is near and dear to my heart, he was the first character I ever created.
His sculpt however in the grand scheme of things left a lot to be desired, simply because we did him first and had no idea how far we could push the talents of Simon or the tooling/cleanup powers of Marty and True Cast.
So because of that ,when lined up with most of the other characters he is less cartoony, less detailed and sort of plain. So given the events of the comic books we had a chance to redo him.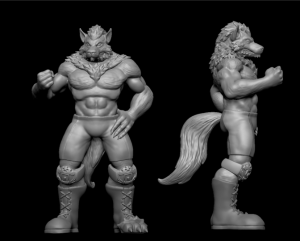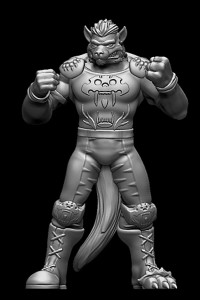 You will notice a few changes
New head sculpt, more character and more in line with characters like Sheldon Sabre in terms of expression
New pose, designed to give the figure more "playability"
Comic book changes, he now wears a glove on his injured hand
New outfit, long pants and Wolf pullover
At C2E2 we showed off the figure itself, now this is just a a copy of the original print. As we speak True Cast Studio is cleaning it up and preparing it to send to China for PVC molding.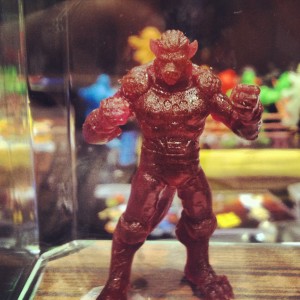 Once of the things we wanted to expand on was to allow for some moves, which is one of the reasons for his new stance
We are quite pleased with the work Simon has done to breath some new life into my favorite Wolf, look for Ulric Wolfrom PVC later this year as part of our next set of PVC releases!