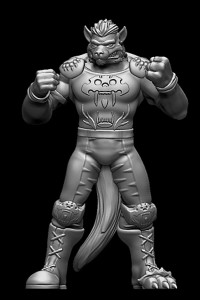 We all know what Ulric looks like digitally, sometimes the print does not come out as clear and defined as we would like or details get lost just due to the process of printing. That is where people like Marty "THEGODBEAST" Hansen and Joshua Edwards (True Cast Studio) come in.
It's a painstaking process and those of you who own MWOTR 5″ Generations Lions know very well how exquisite the end result is.
So I figured it would be neat to show off what that process looks like
Here is the original print
Here was a casting of that print at C2E2, you can see it has quite a bit of detail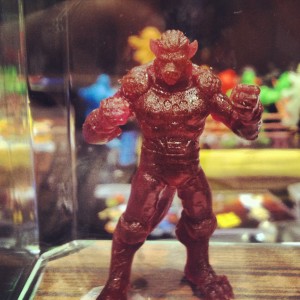 Here is what it looks like after the first pass of Josh cleaning it up and refining the details of Simon's sculpt by hand
Josh will probably do several more passes and castings to obtain the master figure we send to China to be put into the mold, in the end when we release the second series I think a lot of people will appreciate the work Josh did to bring out Simon's amazing fine details!