You may remember at C2E2 we introduced you to Mort Crimp Jr when he did this awesome depiction of Mr. Perfect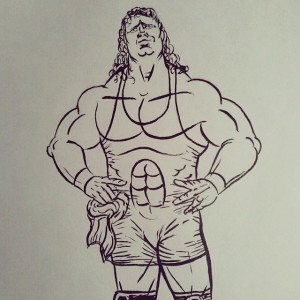 Well we were so thrilled with that we wanted to see his take on our characters and so here is the base image for Volume IV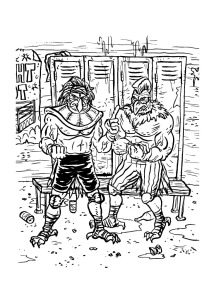 So hopefully upon the release of production Goliath in a few weeks you can pickup Volume IV!
Also people have been asking us if there was a way to purchase test shots if they did not attend the Con. They were highly limited but any that remain will go up on the store sometime Tuesday.
Series 2 will be going through another revision or two so these test shots will be the rarest because the next test shots we get will be revised and have changes implemented , so its an amazing thing to have in your MWOTR collection if you really are into the design process.