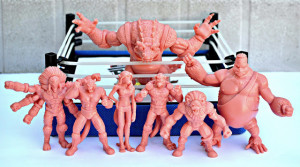 Our friend Frank from Little Weirdos, has taken a closer look at the new M.U.S.C.L.E. inspired Flesh series that will debut next week in Pasadena!
This set will be sold for $24 (standard pricing for each part, $9 per 3 pack and $6 for Goliath)
Click on the link to read the review and look at some sweet pics!