In October of 2013 we officially announced that Mystical Warriors of the Ring would be made in China, at the Onell Factory (same factory that makes Spy Monkey, O.M.F.G., Power Lords and Glyos).
Below will be a listing of every PVC release. PVC is sold via the True Cast Studio Store
Series 1: Kayin Kungaa, Sheldon Sabre (Unrobed), Widowmaker
Colors Available:
FLESH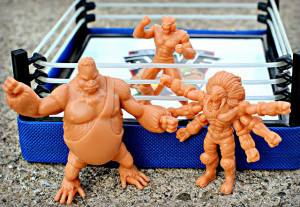 CANDY APPLE RED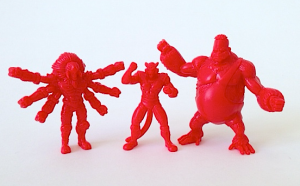 PEARLESCENT BLUE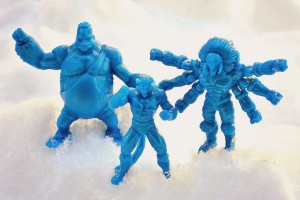 GLOW IN THE DARK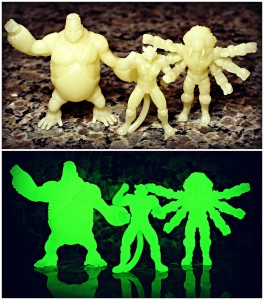 PEALESCENT BLACK – JAY'S CD AND HOBBY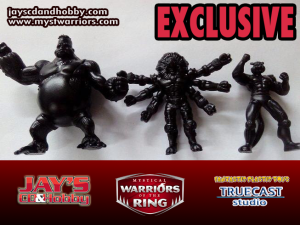 PEARLESCENT NEON GREEN – KC PLANET COMICON & C2E2 2014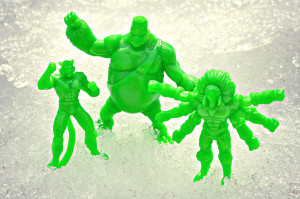 Reviews:
Dork Dimension Pearlescent Green Review
Dork Dimension Pearlescent Blue and Glow in the Dark Review
Frank from Little Weirdos Pearlescent Green Review
Jerry from TheEpic Review Neon Green Convention Review
Nate from Dork Dimenion Dork Dimenion PVC Review
Jimmy from IRONHAUS Productions
Pixel-Dan

Toy Break with George and his wonderful wife Ayleen!