This is release #1, the debut set of Mystical Warriors of the Ring. The shipment was split and 1/2 was sold at C2E2 and the other 1/2 was sold online at Fantastic Plastic Toys in May.

STATUS: SOLD OUT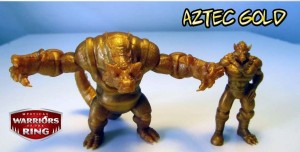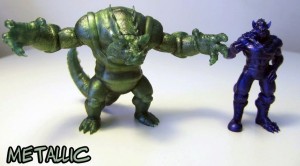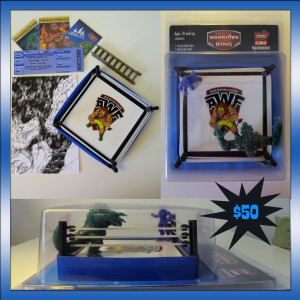 Included in this $50 Limited Edition set is:
Ulric Wolfrom 2″ Minifigure
Goliath 2.3″ Minifigure
2″ Scaled Wrestling Ring w/UV Resistant Vinyl Mat & Glow in the Dark Ropes
Fabric ring apron
2″ scale plastic ladder
Set of Trading Cards that tell the Bio of the characters and the Story
Black and White Minicomic
Commemorative Event Ticket which can be used at the end of the year
Clamshell Packaging
3 Color Choices!
Metallic Green & Purple
Aztec Gold
Thermal Color Change Green/Yellow & Purple/Blue
Reviews:
Little Weirdos Review of Windy City Wreckage