As most of you know by now we are always working ahead on things, with our Treegarr figure coming up for release in a few weeks we are now working on things for PowerCon.
Our friend Jukka Issakainen has been gracious enough to provide us with some art, and we figured some people might like to see that being worked out instead of just the final piece.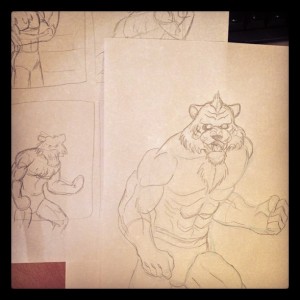 You can more of Jukka's work at his website as well as his Deviantart page
We hope to show off the final piece in a few weeks!