One of the reasons we opted for digital sculpting over "tradtional" sculpting was the idea that if we needed/wanted to we could scale it to another size for new projects with ease.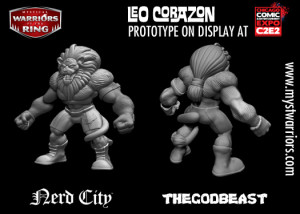 Currently our models are sized and scaled for 2″ to be compatible with M.U.S.C.L.E. and other industry standard minifigure lines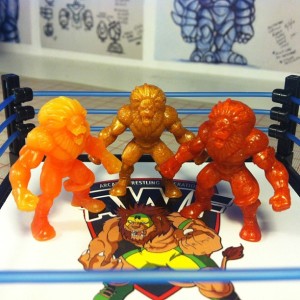 However we wanted to play around and see what would happen if we scaled it upwards for perhaps a one off vinyl doll or even a statue. Thanks to the awesome and pioneering Hauke Scheer (Founder of Deep Fried Figures & creator of the Mechawhale) we tested out this very theory over the weekend.
Seen here is an actual 5.5″ scaled Leo Corazon, remember Leo is shorter than all the other "standard" size figures so he is scaled similar here. You can see him next to the Mechawhale and then the Mechawhale next to a 2012 Playmates TMNT Figure for scale reference.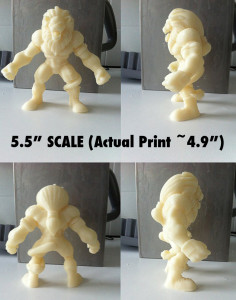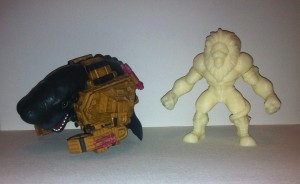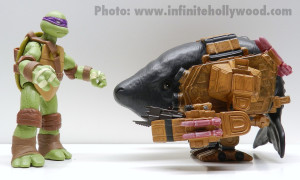 And just before anyone asks, we are not changing the focus of MWOTR.
This is merely a test but could yield something neat very soon which will tie into our Legends line and something I think fans who have been with us from the beginning might enjoy!