As we move into retail we realized that we needed something official to sell our product in, so we contacted a great group out of NY to make this custom retail display box for us.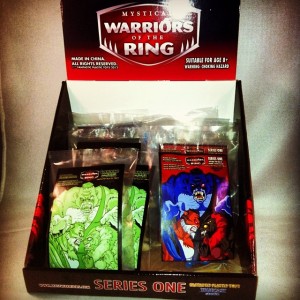 The box is fully illustrated with character art on both sides and our logo on the top.
You will see this at our retail partner Jay's CD and Hobby soon, at our various convention stops in 2014 and hopefully as we expand across America you will see more and more of these pop up!
And remember If you have a retailer, comic book shop, niche store that you think would be interested in our product please send them our way 🙂 This is not just limited to US customers, we will gladly speak to international stores as well.
Speaking of Jay's, if you have not already bought your Black MWOTR Sets you can click on the banner to the right. We can only move forward with lots of cool stuff and expand into retail with the full support of our fans, so we thank you ahead of time for your support 🙂