We got our first shipment of officially produced playmats this afternoon!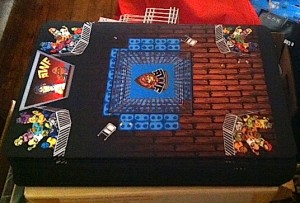 And yes it rolls up for easy storage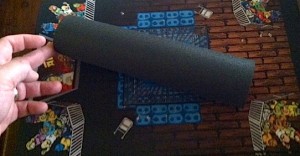 I also made it a bit larger than the "test" playmat we had been giving out at KC Planet Comicon and Emerald City Comicon, it now measures 10″ x 15″ and it is 1/8″ thick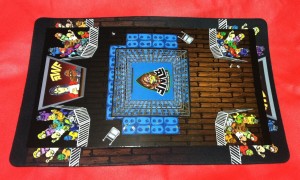 But even though the area is larger everything is still to scale and the ring fits perfectly overtop the illustrated ring for placement.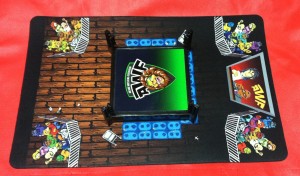 These will go on sale at C2E2 in a few weeks, we have very limited stock of 25 pieces to see if there is demand. If things go well we will put this item in the True Cast Studio Store as a regular item like we have our ring and PVC.