Kansas City was a lot of fun, we met a lot of new MWOTR fans and also let everyone know that Friday morning we authorized the production of Series 2. No more test shots, Ulric/Leo/Yvonne will be on their way to release next month!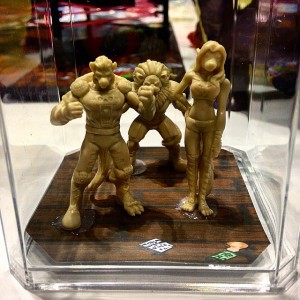 I also worked with Josh at TrueCast this past weekend, if we can get things working right we have a very neat surprise in store for Widowmaker fans at C2E2!
Takeshi Sumo fans will want to check the store this weekend, we will put up some large 5″ scale resin Hippos for $60. These are super fun and a massive chunk that really shows off the detail.
And as we speak Goliath fans will want to stop by this weekend to see what our next release will look like!