We are always looking to add new retail partners to expose our world to. So if you are in Florida starting late next week you will be able to find a varied selection of MWOTR at ACME Superstore, along with our partners/friends THEGODBEAST Kabuto Mushi and True Cast Studio's Walking Duds.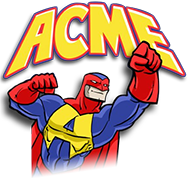 E-Mail: info@acme-superstore.com
Phone Number: +1 (407) 331-0433
Address: 905 E State Road 434, Longwood, FL 32750
Many thanks to Enzo and Marty for setting all this up!!