While we did not have the prototype in hand, fans got to see the digital sculpt this week at Wizard World Des Moines.
Most of you have probably guessed as to who it was, but for those who did not here is Molie! Fresh from the pages of the comic book!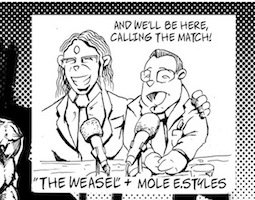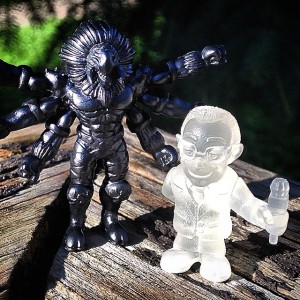 He presented a number of challenges since our concept art is usually done with at least a side profile option to give us a sense of depth. Molie being from the comic meant we had basically just a head on reference.
His name has also changed, in the original books he is an obvious homage to Joey Styles (as well as other classic commentators like Jim Ross, Gorilla Monsoon and Gordon Solie) but just to be on the safe side legally we felt that a slight name change would be the most appropriate.
And speaking of the comics, Lee is warming up to finish up our next issue! If schedules keep as they are we plan to release this first at Designercon in November.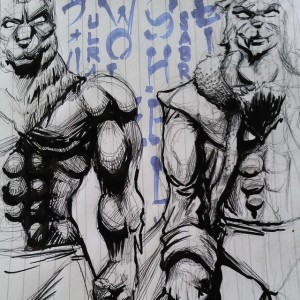 And one last note, Goliath is now sold out, thanks to all those who picked him up at Wizard World!