If you are anywhere near Kansas City this weekend we will return to Bartle Hall for the 1st year of Kansas City Comic Con (different then earlier this year's Planet Comicon in KC). We will be in Booth 229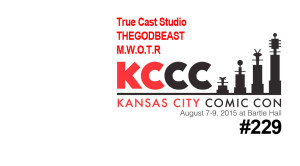 We also are hard at work on a few things in our big preparation for Designercon in November!

The Steel Cage Playset is going through some small revisions and we should have the newest print of it next week,this time in Blue. Based on this we will figure out what to do with it, at the moment we are leaning to allowing  a print on demand system as that would be the cheapest way to make it available to fans while we focus our investments in more figures.
We are working on Talos, that is probably all you need to know right now but after 3 years and many, many requests we decided to give Ulric's best friend and Goliath's rival his shot in the ring!