I say it all the time but we are usually always working on something. Right now we are trying to flesh out our group of supporting characters. These figures serve two benefits, they give us a wider array of options when it comes to mass production in China and they allow us to give people a variety of characters to play with.
You have seen and had a chance to buy Molie in a few formats, and soon we will see another supporting player enter the ring!
Lee has given us this exclusive look into the reference process that is done before sculpting begins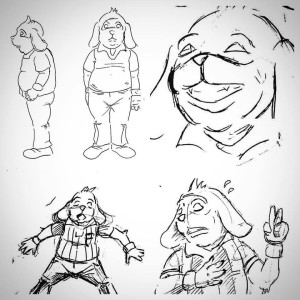 These references along with some other technical drawings get sent to Simon to turn into our prototype.