This weekend MWOTR invades Pasadena and Designercon 2016! We have been working most of the year towards this show and we hope you all enjoy what we have to show off.
First up is our Tag Team Championshp Belts, after the super fast sell out of our AWF Heavyweight Championship Belt at last years Designercon we decided to take what we learned and create a set of Tag Team Belts.
We have also redesigned our Ring and so we are going to start offering V2.0 of the AWF which includes
New Ring Posts
New Ring Ropes (White Glitter, Blue Glitter and Red are the options)
2 Barricades
Ring Steps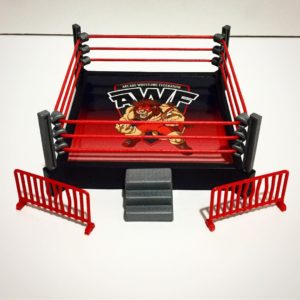 And to compliment the new rings, we have a Extreme Rules accessory pack full of items that are in scale to the 2″ minifigures. With these $5 packs you will receive
Breakable Table
Briefcase (Money in the Bank matches anyone?)
Ladder
Barbed Wire Bat
Sledgehammer
Fire Extinguisher
Trash Can
Microphone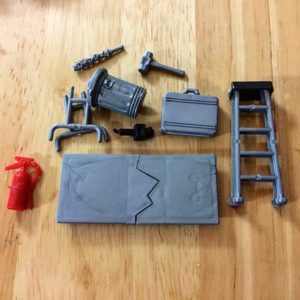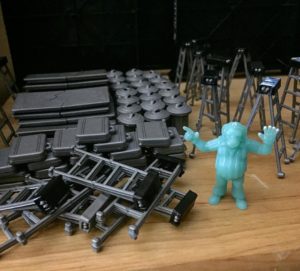 And last but not least, we have the official release of Cero in Urethane/Resin. In a wide variety of awesome metallic colors and GiTD. If you missed him in our Pre-DCON blind bag sale here is your chance to get him. Many thanks to Josh and Marty for working overtime to get these ready!!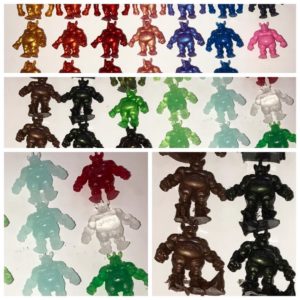 I believe we will be in Booth 1001, but just look for the block that has Onell Design, THEGODBEAST, Bio-Monsters, Galaxxor, Battle Tribes, RealxHead, and Uamou.
The stock of rings and accessories has been split between online and home, Cero and the Belts are first come first served but we are making more belts as we speak so hopefully they will meet demand this time!