The wait for Tatsuya "破壊者 (Destroyer)" Ogawa is finally over, this Saturday (2.24.18) at 1pm CST
http://mystwarriors.com/shop.htm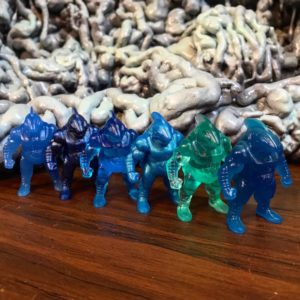 There will be several options, Metallic and Thermal Color Change releases will be $20 each. There will be some basic grey painting editions for $15. There will be a limited number of each figure and it is first come first served.
It is so gratifying to finally get this figure out to the fans, it has been a labor or love and we wanted to perfect it and go back to our roots at the same time.
I cannot wait to get the rest of the stuff we have been working on out this year!!