With all the Leo's now having been shipped we will share the story card for War Games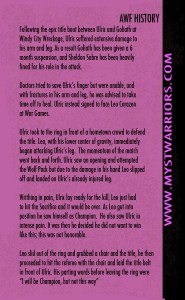 Following this match, AWF Commissioner Leonidas Hart & General Manager Francis Foul have stripped Ulric Wolfrom of the AWF Heavyweight Championship.
The reason they gave was that "Ulric Wolfrom clearly cannot compete given his level of injury, and because of this Mr. Wolfrom will not be able to comply with the 30 day title defense clause required by all Title Holders. The AWF wishes Ulric a speedy recovery, and as soon as he is fit he will be granted a championship match should he desire one."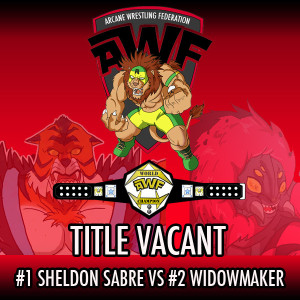 The title has now been vacated, and a match will be signed between the #1 and #2 Contenders for later this year.