The reissue of Leo Corazon Thermal Color Change is now available for preorder. These will ship in Late August.
http://fantasticplastictoys.com/shop/index.php?route=product/product&product_id=345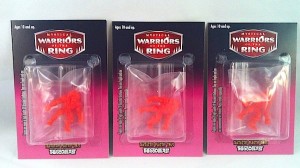 It will stay up all day and possibly through the weekend or until it runs out, whichever comes first!
Hopefully everyone who wants one can get one this time!
We are also nearing the end of the week and basically we know what 3 figures/groups are more popular. We will keep the poll running but with it being as close as it is I am not sure if there will be a definitive winner

Loading ...