I know things have been silent around here for a while, we are taking a new approach this year and working on a lot of concepts that we did not have time for in the last 3 years of constant touring. This does not mean we have stepped away from MWOTR, it actually means the opposite.
For the first time in years we have decided to take the Spring Convention season off,  we will have product at C2E2 this weekend and next weekend at Planet Comicon but we will not be present.
As many people saw in Volume 4 , we had a panel that debuted the OPW which is the Japanese wrestling organization in our MWOTR world.  They will play a very big part of Issue 5 and Issue 6, and will be complimented by a full range of figures and titles.  On Instagram we have been teasing the storyline that the AWF will fall, this will make more sense as the next 2 comic issues are completed and the story is unveiled.
For several months we have been working out the design issues, and the OPW Heavyweight Champion is almost ready to make his debut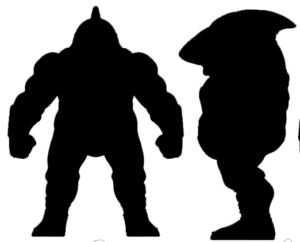 We have also been having some fun with a few limited edition customs with amazing paint jobs courtesy of the super talented Mike Moszczynski , they are available in the online shop. The pictures do not do the figures justice!
http://mystwarriors.com/shop.htm
We are currently sold out of Wrestling Ring 2.0, the response has been amazing to the new ropes and added accessories!